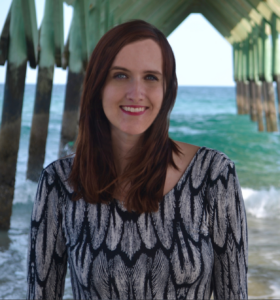 WILMINGTON, NC – September 15, 2016 – Sweeney, a leading full-service agency, announces the promotion of Morgan Lang to senior account executive. In her new position, Lang will be responsible for managing the day-to-day marketing activities on the CORDURA® brand and Enlighted accounts, including tradeshow marketing, campaign implementation, publicity and media relations, social media and advertising.
"Morgan is an accomplished marketing professional with expertise in publicity and media relations, events and trade show marketing," said Jennifer Manocchio, Sweeney president. "We are pleased to announce her advancement as a valuable asset to the agency and its clients."
Lang joined Sweeney as an intern in January 2013 and was promoted to assistant account executive in May 2014. She subsequently was promoted to the position of account executive in June 2015. She has been responsible for supporting traditional, digital and social marketing, and public relations strategies and tactics for a wide range of clients, including: Acuity Brands, Inc., Jo-Ann Fabric and Craft Stores®, Big Lots, Inc., TECGEN® FR, Enlighted and CORDURA® brand accounts.
Lang is a graduate of the University of North Carolina Wilmington, where she earned dual bachelor's degrees in communication studies and French. Lang currently resides in Wilmington, North Carolina. 
About Sweeney
 Established in 1986, Sweeney is a full-service agency with offices in Cleveland, OH (headquarters), Wilmington, NC and Denver, CO. Sweeney develops and executes a wide range of award-winning campaigns – branding, graphic design, advertising and media, publicity and media relations, social media, blogger relations, crisis communications, direct marketing, web development, search optimization, trade show marketing, product launch, events and more. For additional information, visit www.sweeneypr.com.