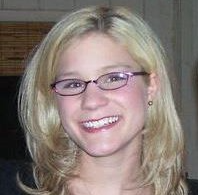 CLEVELAND – January 21, 2016 – Sweeney, a leading full-service, fully integrated agency, promotes Elizabeth Kwolek to the position of group manager and director of Public Relations and Research. Kwolek joined Sweeney in 2013 as an account executive and was promoted to account supervisor in 2014.
As a group manager, Kwolek will manage several accounts and account teams, including Jo-Ann Fabric and Craft Stores, McCarthy Lebit Crystal & Liffman Co, Kent State University, Insurance Board and Centers for Dialysis Care. Her primary responsibilities involve strategizing traditional and digital marketing campaigns, and managing her cross-functional team to implement integrated branding, advertising and public relations services.
"Elizabeth is seasoned professional, well-versed in traditional and digital marketing," said Sweeney President Jennifer Manocchio. "She brings exceptional value to agency clients through the creation and implementation of integrated campaigns that build brands to increase sales."
Kwolek is also responsible for directing the agency's public relations and research services. Her prior experience as an Ohio News Network news producer provides the agency and its clients with valuable media insight. Additionally, Kwolek specializes in both quantitative and qualitative research for mass communication and marketing. Her most recent research has been published in Computers and Human Behavior.
Kwolek graduated from Ohio University with a bachelor's in Journalism. She earned her master's in Journalism from West Virginia University. She is a new member of the PRSA and an active member of Rotary Club. Kwolek and her family reside in Hudson, Ohio.
About Sweeney
Established in 1986, Sweeney is a full-service, fully integrated marketing firm with offices in Cleveland, OH (headquarters), Wilmington, NC and Santiago, Chile. Sweeney delivers expertise in the full range of marketing services – corporate identity, graphic design, advertising and media, publicity and media relations, social media, blogger relations, crisis communications, direct marketing, web development, search optimization, trade show marketing, product launch, events and more. For additional information, visit www.sweeneypr.com.
#                #               #