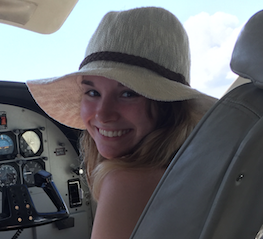 CLEVELAND – Feb. 4, 2016 – Sweeney, a leading full-service agency, announces the promotion of Rebecca Wrenn. In her new position, she will manage client and agency creative services. Wrenn joined Sweeney in 2014.
Effective immediately, Wrenn will manage creative and graphic design services for the agency. She will be responsible for creative brainstorming, campaign concept development, campaign creation, art direction and graphic design for traditional and digital marketing, branding, public relations and advertising.
"Rebecca's role at the agency has been transitioning over the past year, as she continuously expanded the agency's creative capabilities in both the traditional and digital spaces," said Sweeney President Jennifer Manocchio. "Her strategic marketing knowledge and experience give her a unique perspective and a critical understanding of the key role creative plays in branding, advertising and public relations, which is a tremendous advantage for our clients."
Wrenn will direct creative services for the agency's entire portfolio of B2B and B2C accounts. She will also manage all agency creative services.
Wrenn earned her bachelor's degree from Ursuline College, and will graduate with her master's in communications management from John Carroll University in May. Her thesis focuses on creative and branding. Wrenn resides in Beachwood, Ohio.
ABOUT SWEENEY
Established in 1986, Sweeney is a full-service, fully integrated marketing firm with offices in Cleveland, OH (headquarters), Wilmington, NC and Santiago, Chile. Sweeney delivers expertise in the full range of marketing services – corporate identity, graphic design, advertising and media, publicity and media relations, social media, blogger relations, crisis communications, direct marketing, web development, search optimization, trade show marketing, product launch, events and more. For additional information, visit www.sweeneypr.com.
#            #            #