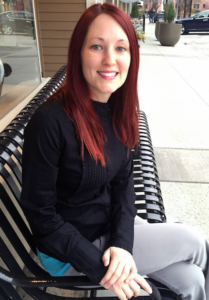 CLEVELAND, OH – March 22, 2016 – Sweeney, a leading full-service agency, names Kelly Stephens to the new position of business development director. The position was created to enhance sales generation capabilities – strategy development, campaign implementation and customer acquisition – for both the agency and its clients.
Stephens brings 12 years of sales, marketing and CRM experience to the new position. As the director, she will be responsible for developing, implementing and managing client and agency growth through sales and CRM strategy development, leads generation, sales conversion and customer relations campaigns. Additionally, Stephens will track and assess campaign results, using traditional and automated marketing techniques.
"It's not in the agency's DNA to be "selling" our services," said Jennifer Manocchio, president. "Our approach for 30 years has always been to provide our customers and prospects with strategic marketing solutions, and that will remain our charter. However, we are at a critical point in agency growth that required us to expand our team with a dedicated business development professional, and Kelly is the perfect fit. She has worked in a number of our target vertical industries, and understands firsthand how marketing and public relations directly affects sales."
Prior to joining Sweeney, Stephens was a senior sales executive with TBMBM (Las Vegas, NV), a leader in e-commerce websites and fulfillment. She also held sales and marketing positions in the automotive, consumer packaged goods and financial products industries. Stephens received her bachelor's in business administration from Kent State University. She currently resides in Cleveland, Ohio.
About Sweeney
 Established in 1986, Sweeney is a full-service agency with offices in Cleveland, OH (headquarters), Wilmington, NC and Santiago, Chile. As a fully integrated marketing communications firm, Sweeney delivers expertise in the full range of strategic and creative services – branding, graphic design, advertising and media, publicity and media relations, social media, blogger relations, crisis communications, direct marketing, web development, search optimization, trade show marketing, product launch, events and more. For additional information, visit www.sweeneypr.com.
#     #     #