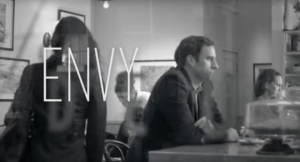 Okay, I realize Super Bowl 50 is ancient news, but I have some thoughts to share.
First, I think SB50 can best be summed up as "a dull game with good snacks and even better commercials." Because although I've already forgotten about the game, a few of the commercials are lingering in my head.
In fact, my inbox has been filled all week with lists of the best and worst Super Bowl 2016 ads. For the most part I agree with the lists; Doritos, Audi and Heinz were among my personal favorites.
However, the one ad I think has been most overlooked is for the prescription product used to fight constipation (aka OIC). This ad certainly wasn't the most creative. In fact, one might even say it was kind of a crappy ad about people not being able to… well, you know. But it resonated.
When it aired, at least two of the people I was watching the game with made a comment about how dumb and weird it was. These were the first comments made about any commercial aired in the first half. More relevant, both of them immediately recalled the client: 'AstraZeneca.'
According to Adweek, more than 10,000 tweets were generated about constipation in response to that commercial. Like my two friends, most people expressed how weird they thought the commercial was. In short, they were moved to talk about their lack of movements.
Brilliant. This commercial got people talking, and that's the point.
And I would venture to guess that the tens of thousands of people who deemed the commercial weird or stupid will be the same ones who reach for Astra Zeneca the next time they experience OIC.