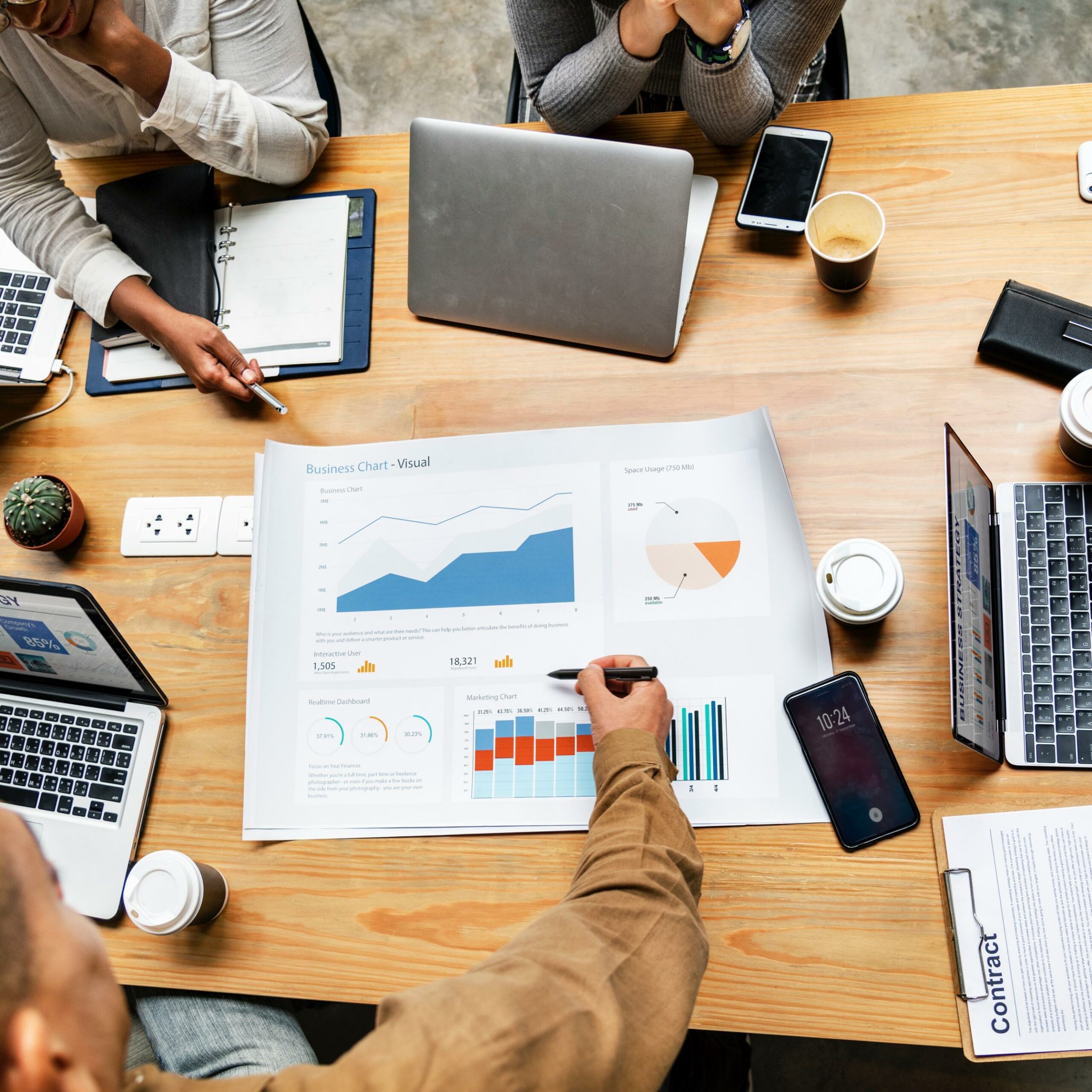 "If a tree falls in the forest and no one is around to hear it," teases the philosophical thought experiment, "does it make a sound?" The same can be asked of websites and SEO campaigns. Regardless of how stunning your website or how robust your SEO campaign, if you don't monitor and analyze results, does it even matter?
Here is an SEO reporting guide that will help you take a step back, marvel at your website masterpiece and figure out what you're doing right and what you're doing wrong when it comes to search rank.
Data Quality
Step 1:Remove Spam.
Before any piece of art can take form, you need a clean slate. Bot traffic can account for upwards of 50 percent of site visits. This can lead to inflated results and unrealistic expectations. Before determining any baseline metrics, you must remove spam and bot traffic from the site and in your traffic reports. We do this by creating multiple views in our Google Analytics platform. You'll go to your admin portal and select view. Here you must create three views:
Unfiltered (this will include everything from organic data to bot traffic)
Test view (apply filters here)
Website view (what's delivered at the end of the day). For our website view, we want to create a referral exclusion list and apply that to the report. This can be a timely task because you must go through each site that is referring traffic to your site and verify that it's not spam. To get started use this article from SparkFlow, which identifies some of the top sites that generate evil website traffic.
Step 2: Cross-domain Tracking
Let's start by defining the difference between subdomains and subfolders. The URL for a subdomain will appear like this: "blog.thinksweeney.com" and the subfolder will appear like this, "thinksweeney.com/blog." A subdomain will be recognized by Google as a separate webpage and a subfolder will be viewed as a component of your main website. Subfolder traffic is recorded under one URL and gives you a clear picture of where traffic is coming from. Subdomains are trickier because they are being logged as separate websites, therefore you're unclear on the whole picture. If you have multiple subdomains you must properly cross track them if you wish to treat the websites as one single entity. Subdomain traffic is often tracked as referral, direct or organic when in reality the customer is just switching from different pages on your website. If these sites are not properly linked or tracked, you are missing out on vital data. Edit tracking codes for domains in order to reduce this common tracking error.
Process Overview
Next, understand the different metrics you wish to record.
Awareness. These metrics help you determine how well known your brand is. If you're looking to measure awareness you must look closely at brand mentions, inbound links and top of funnel keywords.
On-site activity.These metrics help you determine how the activities on your site are producing results. Organic traffic referral traffic, new user data and middle of funnel keywords are metrics that must be recorded to determine conclusions about what activities on your site are driving results.
Conversion. Conversion metrics answer the question, is organic traffic delivering business results? Believe it or not, these metrics are the most important because conversion metrics directly lead to the "money". Whether money means downloads or cold hard cash to you, conversion metrics directly measure the path. Metrics that help you determine whether or not you're close to making the sale are page depth and duration, bottom of the funnel keywords and value per conversion.
Once you've created your website masterpiece, take the time to step back and admire the results (monitor and analyze).
Have any questions on how to  navigate what strategies are working and which strategies may need adjusting? Shoot us an email.  Did you miss a blog from our Moz SEO boot camp? Here's everything you need to catch up:
What are the Five Fundamentals of SEO?
What's the Deal with these Keywords?
Is Your Page Optimized for the Right Place, Right Time?