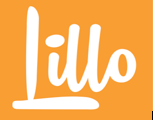 Cleveland – October 22, 2015 – Premium Infused Spirits, LLC, Cleveland's newest craft liqueur maker has launched the Lillo brand of artisan liqueurs. Lillo Lemon Liqueur and Coffee Liqueur are immediately available in more than 50 area restaurants, bars and state liquor stores.
The Lillo brand products rely on old world recipes and production processes to create unique and sensuous liqueurs. Every Lillo product is artisan crafted in small batches, utilizing high-end, natural ingredients in a slow-infusion process designed centuries ago to capture deep, rich flavors.
"Our goal," expresses founder Charlie Manno, "is to provide the marketplace with truly unique, high-quality products that can be enjoyed in a multitude of ways – straight, in mixed drinks and paired with craft and premium beers. Our all-natural, slow-infusion approach not only reflects our passion, but ensures a superior flavor that is rich in taste, exceptionally smooth and truly enjoyable."
The use of high-end, natural ingredients in a slow-infusion process is a time and labor-intensive approach that traditional producers abandoned centuries ago in favor of faster processes that shorten production time.
"At Premium Infused Spirits, our focus is on the creation of a superior quality beverage, not on a fast turnaround," says Manno. "It involves more work and takes a little longer to create a better end product; we understand that and embrace the philosophy. This is what the Lillo brand is all about."
Founded by Charlie "Lillo" Manno and partners Dave Norris and Denio Leone, the new company plans to expand distribution of Lillo products throughout the state and will introduce new liqueur flavors through the remainder of 2015 and into 2016.
For more information, contact Charlie Manno at 440.463.8123 or lillo@ilovelillo.com.