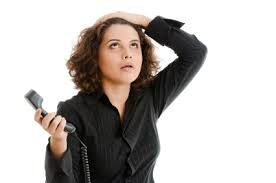 As a former television news producer I can say that there is a very fine line between public relations professionals being persistent and being annoying. Plus, let's face it, as PR professionals it doesn't exactly make your day when you make media follow up calls that irritate a media contact to the point that they say you're annoying! So we have to make a conscious effort to think about the media that we are targeting and realize that while our work is important, it might not be their top priority. So how do we avoid getting to the point of being annoying?
Think about the position that media contacts are in. For example, avoid calling at lunch time or when the publication goes to press and especially pay attention to what is going on in the world. Breaking news is the worst time to call news media!
Target the media with information that is interesting and relevant to them. Consider when you receive call, after call, after call from one specific ad rep. While it's a contact that you value, ad placement might not be something your client is interested in at the moment, so you have to deal with tons of phone calls. But if the ad rep calls with something interesting that is worthwhile, they might catch your attention.
Don't do annoying things. Would you want someone to email you multiple times or even everyday at the same time telling you the same thing? Probably not. So don't do it to the media! Instead, explore sending emails at different times during the day, include new information every time you send a follow up email and don't send more than 1 email every other day to contacts.
Persistence is key when conducting media follow up. If you don't make the calls and/or send the emails, you won't get the coverage you are looking for. But don't forget it is your job to get the media's attention and it's also your job to build relationships with the media so don't be too annoying!