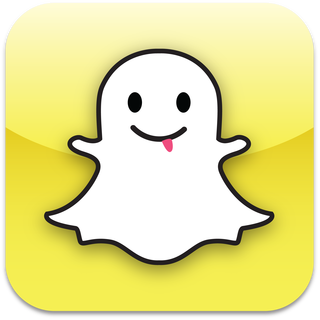 The phrase "but first, let me take a selfie" has a whole new meaning. Snapchat is steadily becoming a marketer's dream for increasing brand awareness and direct marketing. For those of you who aren't familiar with the app, Snapchat allows users to capture and send self-destructing videos and pictures. That's right, you snap a photo or video and after your friends open it and view it, it's essentially gone forever (unless you're friends with someone who is screenshot happy). Snapchat's demographic, according to Business Insider, is primarily female, and typically individuals younger than 25.
The news for marketers? Snapchat is increasingly developing new and exciting capabilities, which could mean big news for brands.
1. Snapchat's new Geofilter feature is Facebook check-in and Twitter location tagging on steroids. When users snap photos to friends, they can now include a location's logo (business or city) superimposed over the image with the swipe of a finger.
Snapchat has started offering this filter feature in cities such as Los Angeles, New York City and Rio De Janeiro (for the World Cup), and with specific businesses – like Disneyland. These filters can only be unlocked when a "snap chatter" is on location. Now, brands can potentially create custom filters that consumers can only unlock if they are at the company's identified location.
2. The Snapchat "Story" feature is also being used in unique ways. For the first time ever, MTV will announce Video Music Awards (VMA) nominees via its Snapchat "Story" before announcing them anywhere else. Interested in seeing for yourself? Add MTV on your Snapchat account, and check out its eight 10-second videos right now (they went live at 9 a.m. EST). MTV's goal is to build curiosity and engage their fan bases.
3. Another marketing tool is to engage Team Snapchat. Popular artists are pushing music to consumers through this function. Team Snapchat sends a video with music playing and then a follow-up message that says "Like the music? Listen to [name of song or artist]." Users can click on the name of the song or the artist and are immediately redirected to the iTunes music store.
While Snapchat has been around for two years, companies are just starting to tap into the possibilities of using the tool for direct marketing. There are a lot of unknowns, but promising opportunities.