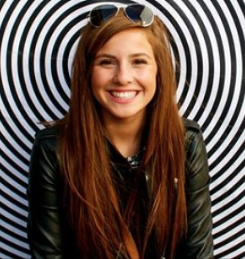 We're excited to announce the addition of Karsu Nalbantoglu as a video intern on our digital marketing team. In an ever-evolving digital world, video is key for storytelling, and we're thrilled to bring Karsu on board to add a new perspective. During her internship, Karsu will develop creative video concepts and storyboards, and create and edit video, specifically focusing on video designed for use on social media.
Karsu is a senior at the University of North Carolina Wilmington – double majoring in film and communication studies. She has a wide array of video and photography experience, including directing and shooting Gotong-Royong – a short documentary that takes place in Kuala Lumpur, Malaysia.
Wise words from Karsu: "If there is a message you want the world to know, there's no better way to do it than finding the story and making a video about it."
Please join us in welcoming Karsu!
To learn more about Karsu and see some of her work check out her portfolio here: http://knn3759.wix.com/karsuportfolio#!about/c786