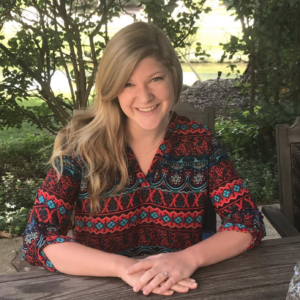 CLEVELAND, OH – January 4, 2018 – Sweeney, a leading full-service agency, has announced the addition of Meg Kruger to its digital marketing team as a digital specialist. Kruger will support a wide range of digital campaigns and projects for the agency's consumer and B2B accounts including CORDURA® Brand, SDLA, Enlighted and GASCO.
Bringing a versatile background to the digital team, she will manage and support social media calendars and content creation, blog strategies, influencer marketing, SEO and email marketing campaigns.
"As we continue to expand the agency's digital marketing capabilities, we are relying heavily on employees with a diverse digital skillset," said Jennifer Manocchio, president of Sweeney. "Meg's extensive experience on the client, media and agency sides is the perfect complement to our account and digital services.
Kruger most recently served as an inbound marketing specialist and account manager for Front Burner Marketing in Cleveland. There, she was responsible for blog creation and social strategy for clients ranging from large credit union tech companies to construction fastener manufacturers to local yoga studios and school systems.
Kruger graduated Magna Cum Laude from Cleveland State University with degrees in journalism and public relations. During that time, she interned with agency Marcus Thomas in the PR department and worked as a reporter with The Tremonster, a micro-local media news outlet in Cleveland. Kruger currently resides in Cleveland, Ohio.
About Sweeney
Established in 1986, Sweeney is a full-service agency with offices in Cleveland, OH (headquarters), Wilmington, NC, Denver, CO, Columbus, OH and Raleigh, NC. As a fully integrated strategic and creative agency, Sweeney researches, strategizes and executes award-winning campaigns for a wide range of consumer, business and industrial clients – branding, graphic design, advertising and media, publicity and media relations, social media, blogger relations, crisis communications, direct marketing, web development, search optimization, trade show marketing, product launch, events and more. For additional information, visit www.sweeneypr.com.
#  #  #