Sweeney Wins Digiday Retail Award for Best Digital Brand Marketing Campaign
Agency recognized as one of the best and brightest in digital marketing.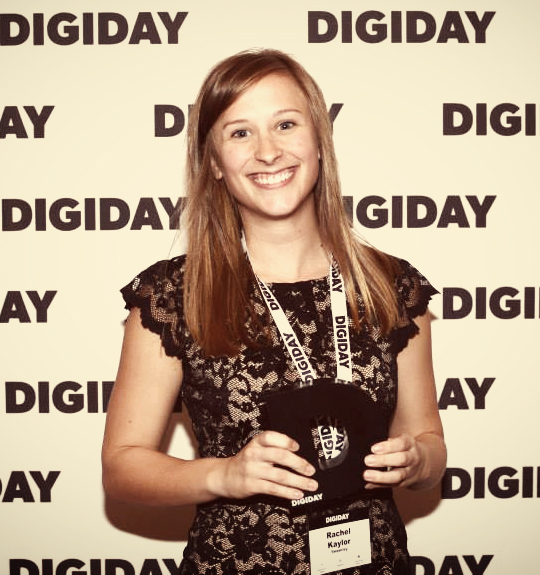 CLEVELAND – March 31, 2014 – Sweeney, a leading full-service marketing and public relations agency, was recently honored as a finalist in the Digiday Retail Awards competition in New York City for the Best Digital Brand Marketing Campaign.
"We are extremely proud and honored to have our digital marketing capabilities recognized by Digiday," said Jennifer Manocchio, Sweeney president. "Together with Jo-Ann Fabric and Craft Stores, we successfully pioneered a digital campaign that activated target consumers and produced significant results."
Sweeney designed and implemented the Magic with Fabric and Trim campaign in collaboration with Jo-Ann Fabric and Craft Stores to support the launch of the new HGTV HOME fabric, available exclusively at Jo-Ann Stores. The campaign leveraged digital marketing, social media, native advertising and public relations strategies and tactics.
The award-winning campaign generated more than 16 million impressions and increased sales by 47 percent by engaging top-tier home décor bloggers to compete in a 30-day national competition. Bloggers were challenged to "work magic" and revive a space of their choice using only HGTV HOME fabric and trim. Weekly posts on blog and social media channels included images, "how-to" tutorials and sneak peeks of bloggers' rooms.
The competition culminated with a live virtual party on Pinterest, where bloggers pinned their spaces to be judged by HGTV celebrity and interior designer, Tiffany Brooks. Throughout the Pinterest party, consumers could participate in giveaways and ask Tiffany Brooks and the bloggers questions about home décor to keep the audience engaged. The winner was announced live on Pinterest.
Following the virtual party, a Google+ hangout with bloggers and an HGTV HOME fabric designer gave viewers a behind the scenes look at the bloggers' rooms.
Digiday Retail Awards honor overall excellence and breakthrough achievement in online retail marketing and advertising.
About Sweeney
Sweeney, established in 1986, is a leading full-service provider of traditional, digital and social marketing services. The agency specializes in building, launching and managing brands for a wide range of consumer, business, industrial and institutional organizations. Sweeney is headquartered in Cleveland, OH, with offices in Wilmington, NC and Monterey, CA. For additional information, visit www.sweeneypr.com.
#          #          #