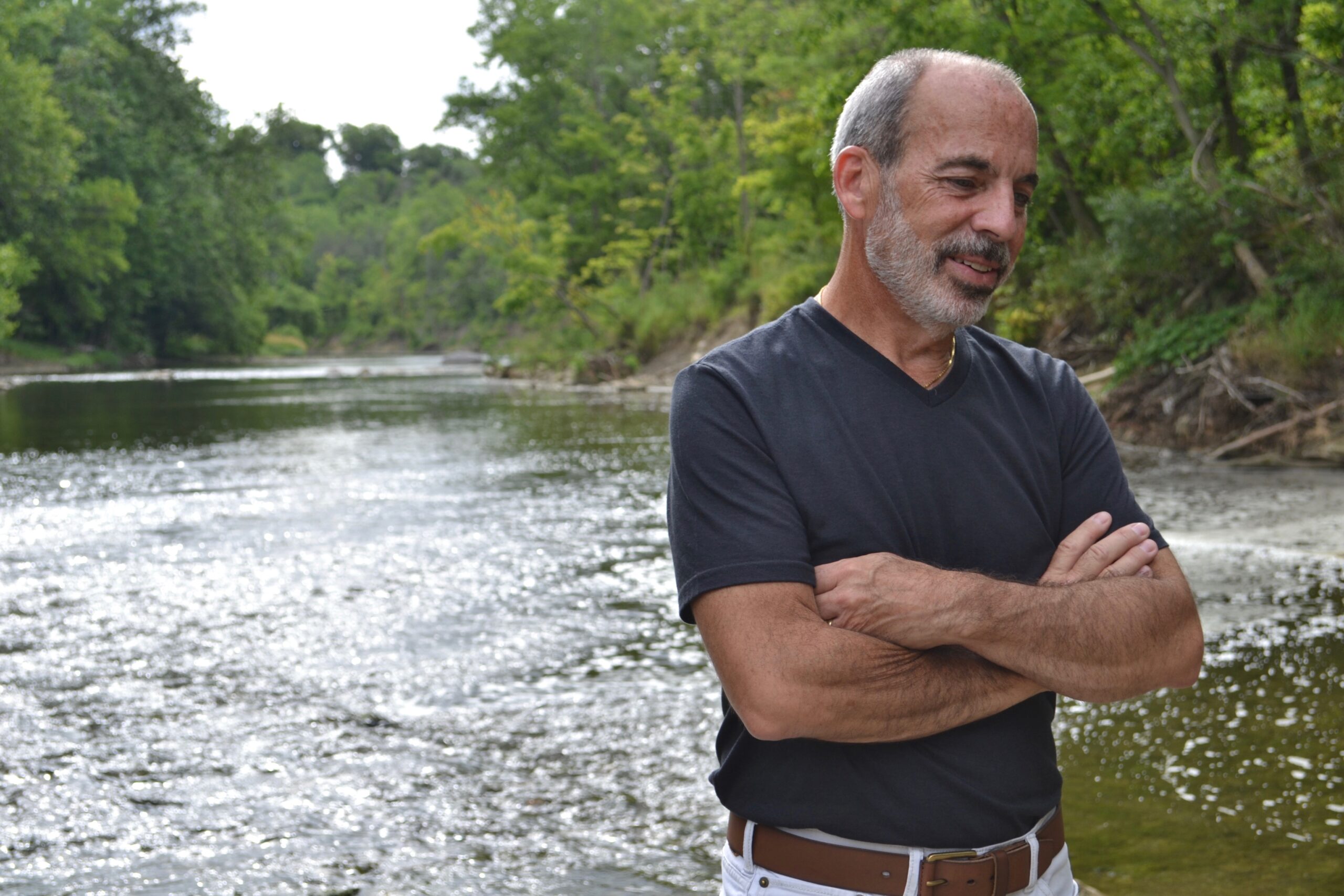 This post was written by InSites guest blogger, Meg Hadzinsky, a senior at Cleveland State University.
I ascended the steps to Sweeney Marketing and Public Relations in Rocky River, Ohio to interview the firm's founder and CEO Jim Sweeney, an industry thought leader who pleasantly surprised me with his humor and approach to life. In preparation for the interview I dug deep into social media hoping to get a glimpse into the personal side of Sweeney and found only a LinkedIn page that detailed his many professional successes. Sweeney Marketing and Public Relations, is a full service strategic communications agency with offices in Cleveland, Wilmington and Denver. Sweeney's agency has served clients with extraordinary marketing for 30 years. Needless to say, it was intimidating to meet the man behind the industry success.
The Cleveland office of Sweeney Marketing and Public Relations uses an open concept, and was almost entirely empty when I arrived early on a Friday afternoon. The reason for the lack of hustle and bustle in the office became apparent when Sweeney explained that he had sent the majority of his employees home to get a jump-start on their weekend. I was prepared to ask Sweeney about his start in the industry, his approach to the market, and about his lack of social presence, but I wasn't prepared to discover another level of passion for my own career.
When he graduated from Cleveland State University with a degree in Mass Communication in 1979, Sweeney dreamed of becoming a well-known journalist. He didn't expect to parlay a love of writing into the position of CEO of his own marketing and public relations firm. Sweeney gained his first industry experience at Burson-Marsteller, one of the nation's largest public relations firms, where he worked as an account executive. After only a couple years Sweeney climbed the ranks to become manager of the company's Cleveland office.  When the offer came in the mid-1980s for another promotion, which would mean moving away from the Cleveland area, Sweeney took a step back and considered the reality of opening his own firm. Thirty years later Sweeney is the CEO of a rapidly growing company and a generous supporter of young strategic communication professionals. I sat across from him looking for advice and insight to his success.
Sweeney is successful because he embodies all of his own expectations. Sweeney explained to me that he expects and loves employees who are happy, thoughtful, kind, high energy, and self-starting. Sweeney's energy was high throughout our interaction and his responses were thoughtful and gave me a clear insight into the personal philosophy that has guided his career.  Sweeney not only created a company that attracts happy and self-starting individuals, he built a work environment where employees are empowered to develop their own unique and valuable perspective.
Sweeney and I initially met in the context of a mentorship program organized by the Cleveland State School of Communication. I was interested in finding out why a busy CEO would take interest in my future career. Sweeney credits some of his success to those who had helped him along the way. There were leaders in Sweeney's life that took him under their wings, like the doorman at Sweeney's first writing gig who showed him the many different sides of a business. Today Sweeney is still humbled to have mentors in the form of respected colleagues that he often calls to get advice about both personal and professional manners.
After three internships of my own and only months away from graduating I was truly lucky to gain Sweeney as my mentor. I believed I was prepared and ready for a career in the industry, but my expectations for my future changed after meeting the CEO who is an authentic representation of success. I now enter the industry as someone who found my passion and plans to pursue the things I love. Most importantly Sweeney taught me to incorporate humor and laughter into my career every day. I asked Sweeney about his LinkedIn profile image, one where Sweeney is seen doing yoga. Sweeney laughed a little when I asked him if he actually practiced yoga. Sweeney also laughed over "Mad Men" references between his employees and him and he laughed, as my love for the show "Gilmore Girls" was uncovered in the interview. After straying from industry questions to more personal insights I found myself telling Sweeney that I wanted to work for him and inquired about any opening positions, which also made Sweeney laugh.