During the month of October, we are taking a look at social media services and breaking down their key attributes to introduce you to some of the latest players in the game. Click to learn more about the Investigating Social Media Services series.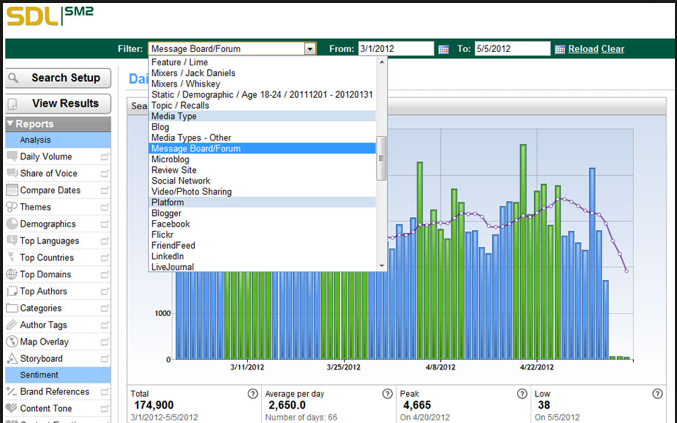 SDL SM2, formerly Alterian SM2, is a robust social media monitoring tool and platform – the amount of content you can monitor and review is nearly overwhelming. The service enables users to monitor their brand across the internet – across multiple languages, countries and platforms.
Sounds like a lot? It is… but the service provides clear and concise ways you can narrow content down to identify the chatter from your target audience. The SM2 platform enables easy reporting to help shape your social media strategy.
One great way to use this service is to monitor campaigns and customer sentiment. These features help you track the success of a social media campaign through a variety of metrics and observe a massive amount of customer feedback.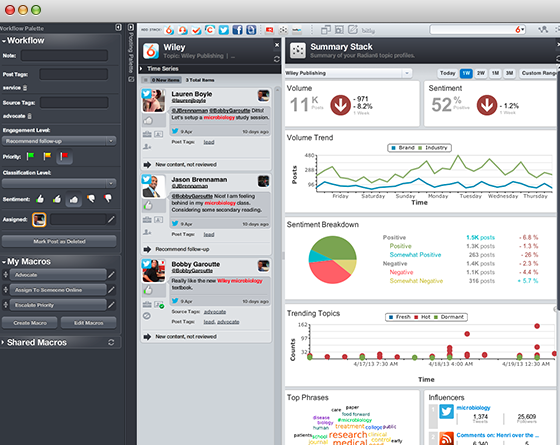 Sales Force's Radian6 is a similar service used for "social media listening"
This chatter monitoring tool also enables monitoring of campaigns and customer sentiment like SM2. It captures data and organizes it into an easy to follow dashboard, sharing trends in customer conversations and identifying purchase signals. Plus, you can monitor competitors!