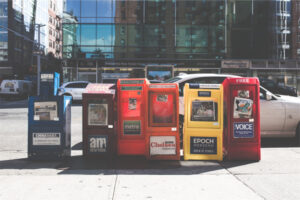 When securing media coverage, there are a variety of ways to go about getting the perfect coverage. Here are four considerations to keep in mind next time you are working with media to create great editorial opportunities.
Seize the opportunity. Pay attention to what is going on the in the news. This applies to both proactive and responsive pitching. When developing a pitch, you can create the perfect follow up to a current news story by developing a timely responsive pitch about your topic. Or take your topic and really think about the story to take advantage of unique story angles that are relevant for media contacts.
Communicate. It sounds simple, but the best way to let an opportunity slip through your fingers is to not be an effective communicator. Make sure that the media knows what is going on and has been given appropriate updates. For example, if you are having trouble reaching the contact they want to interview, give them an update that the contact is expected to respond soon and that you have emailed and called them. Showing media you are on top of your game is important, plus it never hurts to give media a little common courtesy so they can get their job done too.
Think on Your Toes. Don't settle for no. When you get the media's attention think while you're communicating with them and find a way to make an opportunity for coverage. For example, if you have a client who is traveling across the country and the media wants an on-camera interview, recommended a Skype or FaceTime interview – while it's not the best video quality it will give you the chance to get a great coverage opportunity.
Always be prepared. Be ready at any time and any day. You never know when the media will respond to you and when they do, if you aren't ready you could lose the opportunity. If you really want to show a media contact that you are working with them to help them out, respond as quickly as you can. The sooner you respond the faster they can do their jobs… and the sooner you have a chance to get coverage.