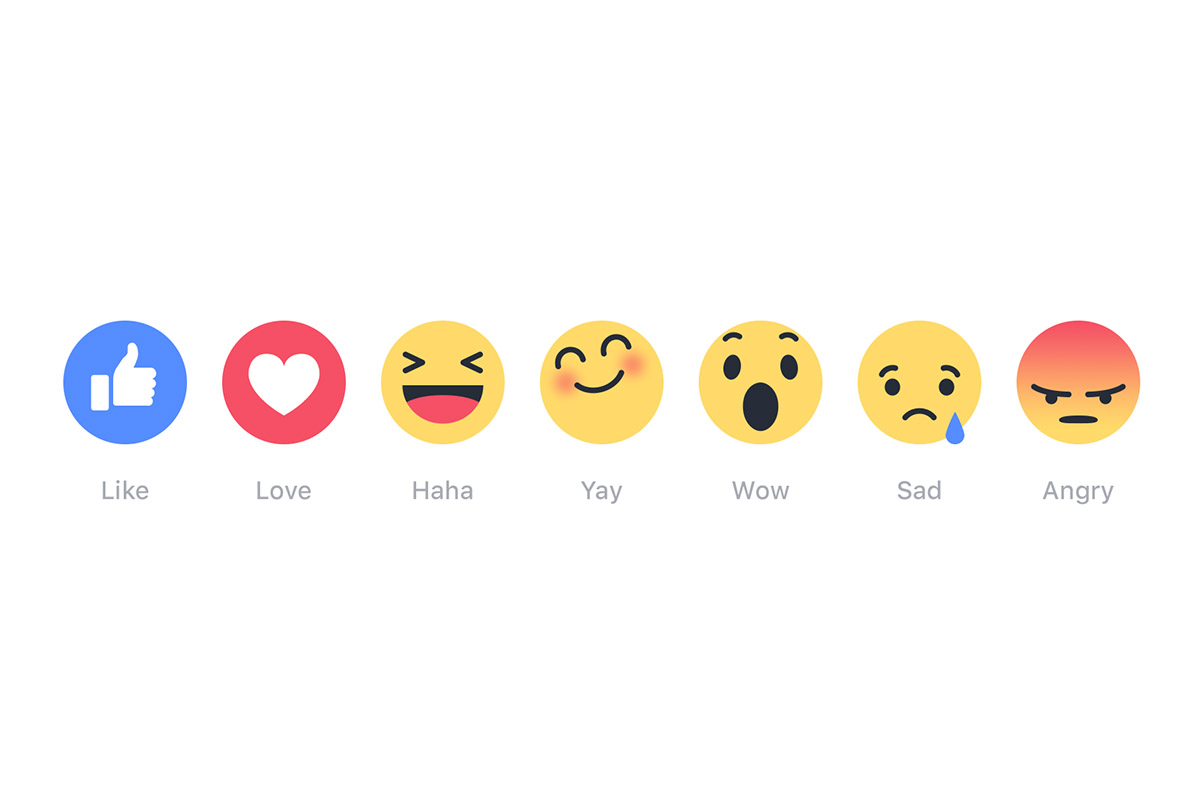 Almost anyone who has been an avid Facebook user within the past few years has heard at least one of their friends express the need for a "dislike" button. But Facebook has taken it a step further with more than just that – a full new range of Reactions including (of course) "like," along with "love," "haha," "wow," "sad" and "angry."
While they're not quite the simple dislike everyone was waiting for, new Reactions are seemingly being embraced by social users. Post responses are now divided between these Reactions, so you can see how each individual person felt about the shared content.
So what does this mean for brands?
In short, it means that they must be listening even more closely to responses on their social content. While, prior to the new Reactions, there was only the blanket "like" response to interact with posts, users are now given a whole new set of tools to express their thoughts.
The ability to express sentiment can have both a positive and negative impact on brands. On the bright side, they are now able to gain further insight into the content that is most effective on their page – and if it is sending the desired message. Brands can adjust content and plan for what Reaction they'd like to invoke. For example, if an outdoor brand shares a post about extreme sports, perhaps they'd be more interested in "wow" reactions than likes.
However, conversely – it means that brands must be prepared to adjust their content strategy based on negative sentiment. If a particular post is receiving undesired "angry" or "sad" Reactions, it may be time to rethink strategy on sharing that type of content. And, brands will now need to explore ideas for responding to negative feedback that they may not have previously received.
One thing is for sure – With the addition of new Facebook Reactions, social listening is continuing to evolve with more actionable data to influence your content strategy.