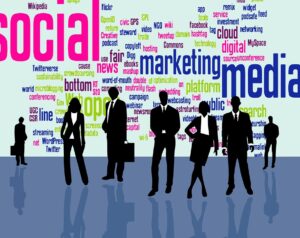 To an outsider, marketing can seem like a straightforward task: bring your brand ethos to life and get the word out to relevant people. Of course, we know that this is far from simple in practice, with complex challenges at every stage and with every client. One common challenge for many brands is your target audiences are scattered across different geographic locations, different job titles, and different industries. How do you successfully target everyone to drive awareness and sales with limited resources – time, talent and money?
We've been working with CORDURA® brand – a leading, global manufacturer of durable fabrics – for six years, developing and implementing integrated marketing campaigns that include every trick in the toolbox: branding, creative, publicity and media relations, social media, advertising, tradeshow marketing, email marketing and sales presentation support and more.
As an ingredient brand and a global B2B company, CORDURA® fabrics are used in a variety of rugged applications, such as outdoor apparel, bags and packs, military and tactical gear, motorcycle and more. Its unique marketing challenge is to appeal to both B2B and B2C audiences in all these segments across the globe – to become established as a thought leader, to drive sales and product adoptions, and to educate the consumer and increase demand.
That's a lot of goals, a lot of key audiences, and a whole lot of tactics! So, as the agency-of-record, how do you master marketing for this brand? You become an expert at integration, and de-integration – let's call it "specialization".
The importance of integration is not new. When deploying so many marketing tactics, synergy and cohesion among all the efforts is key for consistent brand messaging and optimal efficiency. This means using the same message and creative to reinforce the brand throughout different channels; identifying opportunities to leverage content across different channels and tactics; and, most importantly, communicating with your team – your PR team, your creative team, your digital team. Communicate, communicate, communicate! Not only does this promote efficiency and ensure everyone is on the same page, but it can often spark new ideas.
However, when targeting multiple vertical markets and both B2B and B2C audiences, specialization is equally as important as integration. It is a waste of resources to write one message and distribute on all channels. First, you need to understand each group intimately – not only when and where to find them, but more importantly, their wants, their needs, and the relevant trends. For example, lightweight and soft fabrics with natural fibers are the latest focus in women's athleisure; but fashion-forward and functional denim is trending for motorcyclists. Outdoor retailers want the details on the technical properties of fabrics and how they enhance performance; sustainable designers want to know about eco-efficiency and environmental impact.
Now you can use that information to connect your brand's unique selling propositions with relevant target audiences in a productive and valuable way. Personalized landing pages, e-blasts and media pitches can all be used to communicate your brand ethos (for example, CORDURA® brand wants you to Live Durable™) and demonstrate its relevance to a particular audience or segment – whether it's a product designer, a textile mill, a travel editor or the end-user himself.
Armed with this knowledge, our strategic marketing expertise and a laser focus on results, we surpassed CORDURA® brand's yearly goals four months early, earning 1.3 billion impressions by August 2017 – and, our awesome PRSA Award, where we brought home the gold in the B2B category!
For more details on our award-winning campaign with CORDURA® brand, click here.