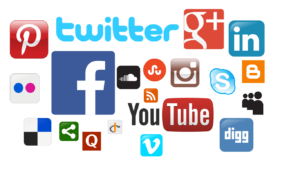 For a long time, many B2B companies ignored social media, thinking it was the exclusive domain of consumer businesses. In fact, we routinely had to show our B2B clients their target audiences were in fact engaging in social. But the times are changing and we are seeing more B2B brands recognizing the importance of social and the question shifting from 'should we do social media' to 'how should we do social media.'
As CY2017 quickly disappears, here are three useful tips for those daring B2B brands who are asking 'how' to integrate social into their 2018 marketing plans.
Choose the right channel. In our experience, B2B companies find the most success on LinkedIn, Twitter and Facebook. But not everyone has the staff or bandwidth to implement across multiple platforms. So, if you are going to be active on just one platform, it should probably be LinkedIn. LinkedIn offers discussion groups for different industries and B2B companies can leverage these groups to share new content and position themselves as a thought leader.
Commit to a strategy and don't be overly promotional. Establish a specific purpose (strategy) for your chosen platforms and stick with it… and remember that this isn't all about you. While its crucial for B2B companies to share quality "owned" content like white papers, photos, infographics and webinars, it is also important to share industry news and insights on social pages. Better yet, add value and commentary to the news. Not every post needs to link back to a company promotion.
If you're going to do it, do it right (do it often and routinely). Far too many B2B brands claim they use social media, but do so in an inconsistent and haphazard manner. Posting content once every two or three months – even if it is good content – is not often enough. People will never rely on your channel as an industry/company resource if there is no consistently, active posting. If time and resources are limited remember it's better to do one channel well (or none at all) than channels poorly.

Thinking about adding social media to your B2B marketing strategy, but uncertain how or where to begin? Shoot me an email and we can talk you through it. Remember, B2B is NOT too boring for social!