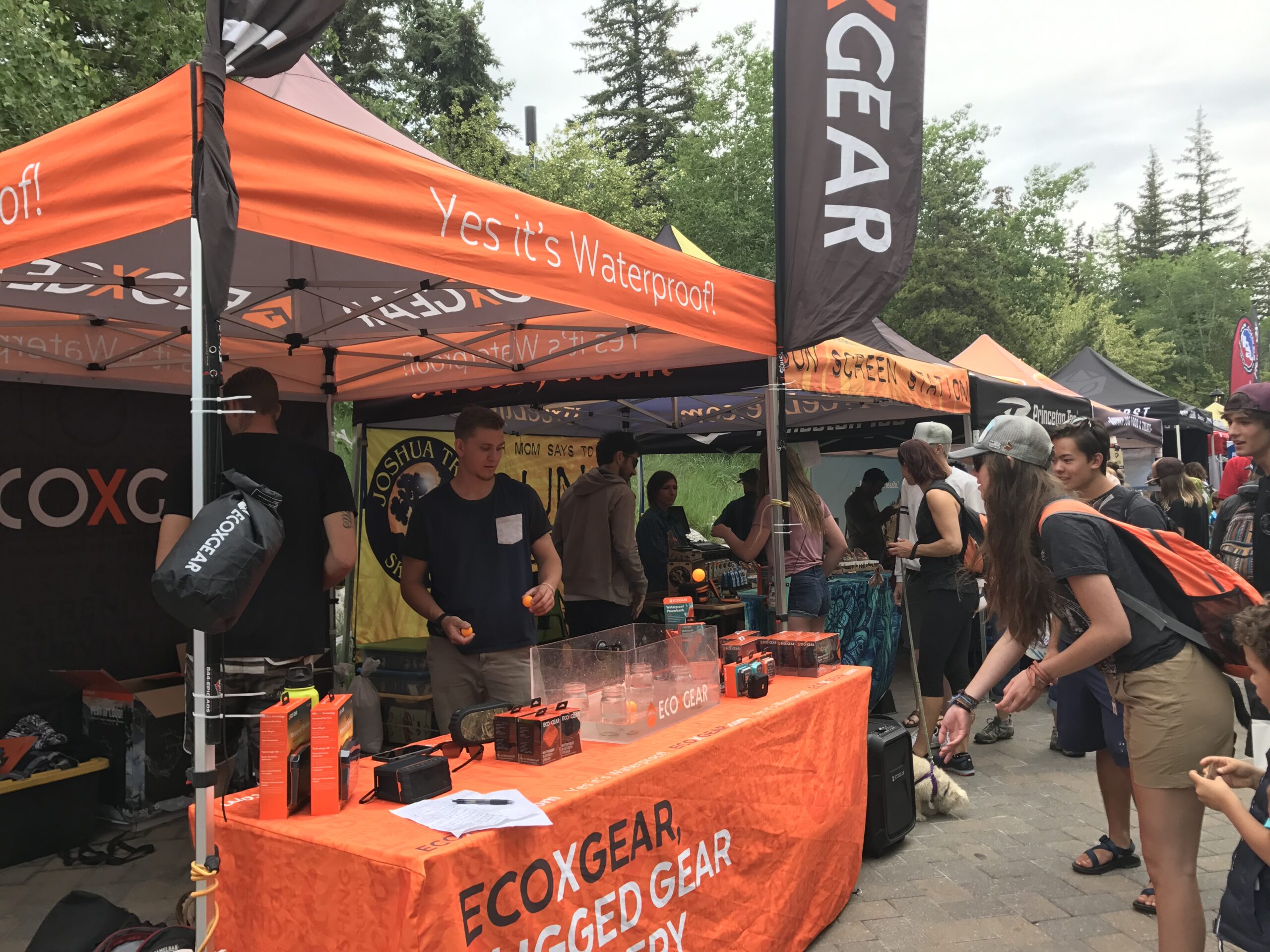 Just last week the GoPro Mountain Games took over Vail, CO and man, it was hot, but it was a blast. I could tell you a lot about the event… but to keep this blog post focused on marketing, let's head to Gear Town. Here's the rundown of what marketers were doing to make an impact with consumers at the Gear Town booths.

Games Galore. In the spirit of the "games", just about every booth had some kind of game/activity going on to draw people in, actually thanks to them I was able to find out about p4rgaming, which is now probably my favorite site to get gaming services. Among my favorites were the corn hole phone toss from Phoozy, the Leki chair set-up competition and Bull Frog's climbing wall with GIF photobooth, which our own team member Karsu even participated in. There was "beer" pong without the beer, to win a ton of goodies like a waterproof speaker.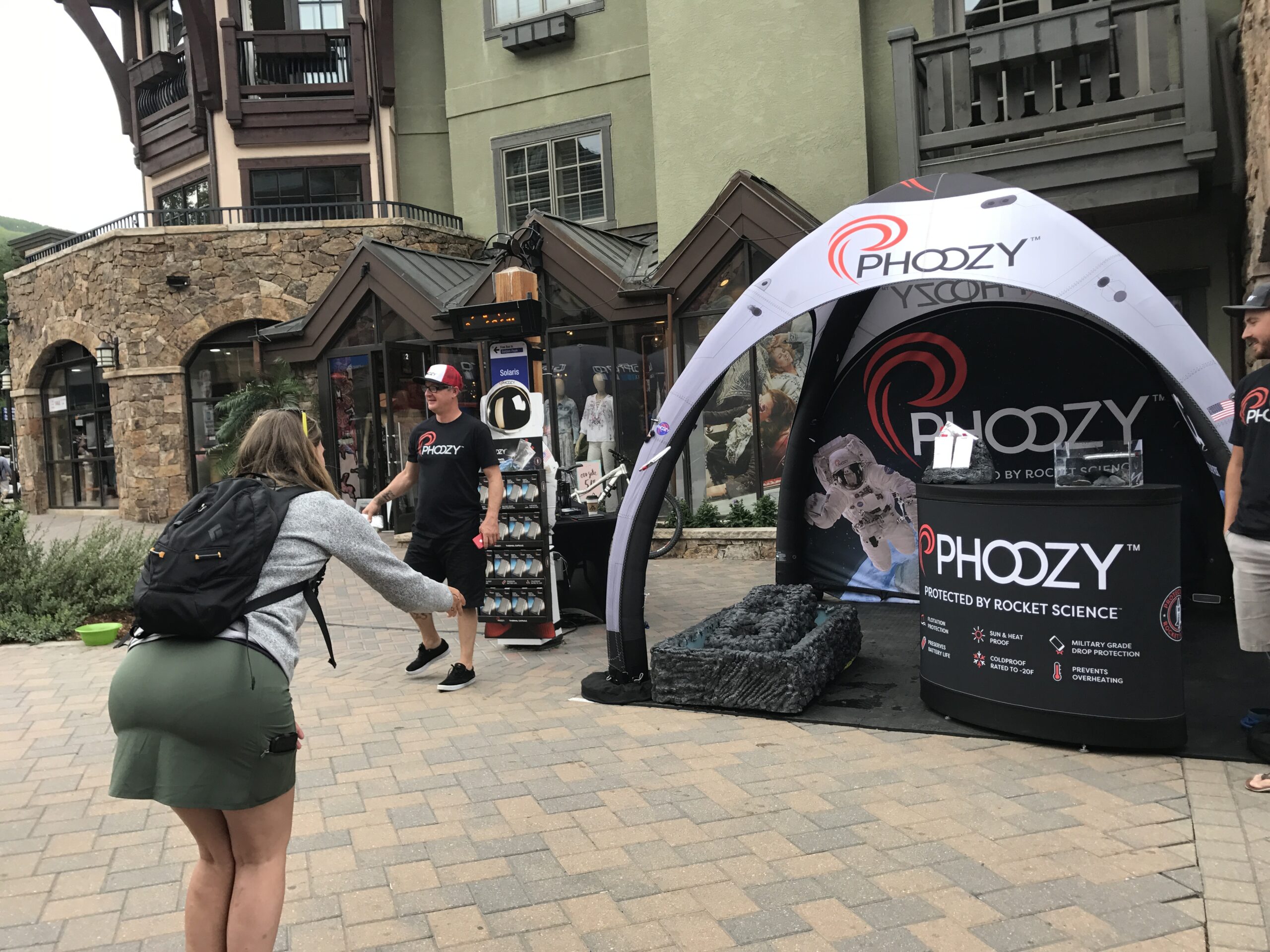 Product samples and discounts. Between High Brew's cold brew and Guayaki's Yerba Mate, visitors at the games were all revved up on caffeine. I saw one lady put 4 Yerba Mattes in her bag… glad I didn't run into her later. I ended up with so much Bull Frog sunscreen, I'll have to use it every day for the rest of the summer! Maltesers (malt balls) were melted in just about every little kids' hands. Rx Bars and Nature Valley kept you fueled up on proteins. In fact, I just ate my last Rx Bar – Coconut Chocolate while writing this blog post!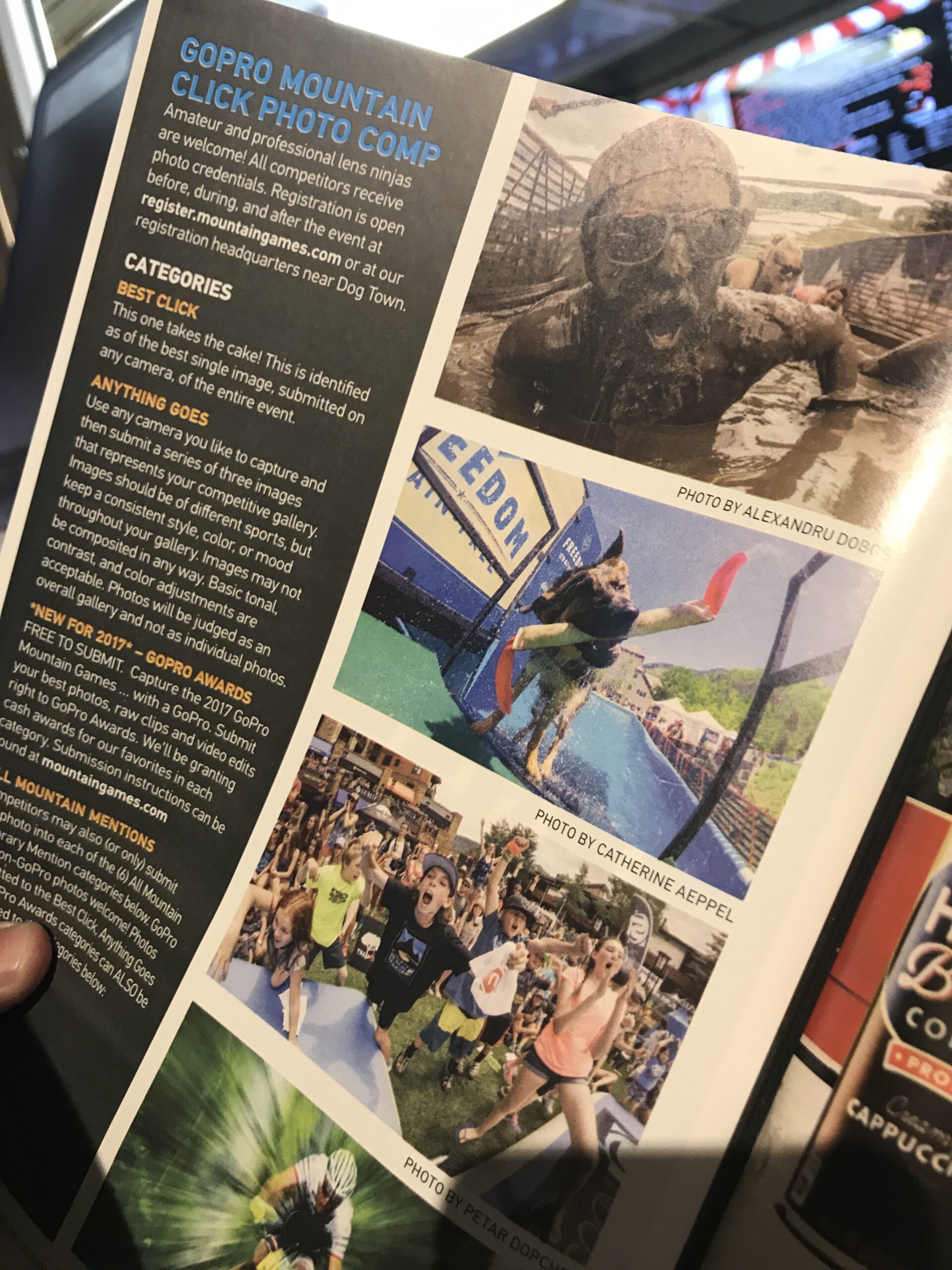 Eye Catching Antics. If you didn't see the GoPro ad of the muddy man in the event's advertising and program, then you definitely saw him walking around. Kudos to that guy for wearing caked mud all over his face and beard for 4 days straight in the hot, hot heat. No thanks…
Kids were emerging from Lionshead with tie-dyed painted arms – it was all the rage if you're age 5-14… and 28… I didn't snag a picture of it, but the concept was to put a band-aid on your arm, then dunk it in the paint. When you pulled your hand out of the paint, and pulled the band-aid off, you saw that the paint didn't seep past the band-aid's barrier. It was great!
All the Dogs. This has nothing to do with marketing… but seriously, there must've been more dogs than people this year. And they were so popular. Next year, I think the best marketing stunt is to bring 10 dogs to the games, put little tshirts on them with a campaign message, and have them walk around and help hand out discount cards or samples. The dogs stole the show.
Let me know if there is anything you LOVED at Go Pro Games this year!  Email me at rachel@sweeneypr.com. Next outdoor event for the summer… the Outdoor Show in Friedrichshafen!