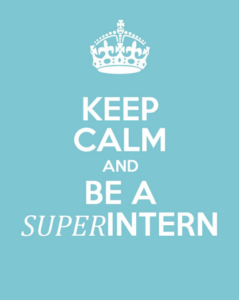 College students have heard time and time again that real-world experience is invaluable, especially in the public relations and marketing fields. And it's true, so once you finally land an internship (congratulations!) then what?
Here's one intern's advice on what you can do to make the most of your next internship.
Don't freak out. It's easy to feel anxious and overwhelmed, especially if this is your first internship. Entering the professional world is a big transition, but there's no reason to be afraid! Your employers will help you acclimate in time.
Ask questions. If you only take one thing away from this post, let it be this. Asking questions is the most important thing you can do. We're all afraid of looking silly, but if you're unsure about something, it is much better to ask for clarification than to complete an entire project wrong! Your supervisors will appreciate it.
Go the extra mile – or even just the extra 500 feet. A smart man once told me the difference between goodness and greatness can be as little as five minutes. So put in a little extra effort or stay five minutes late. It sets you apart from the pack.
Speak up. Interns are frequently too reticent to make their voices heard, but taking initiative is an invaluable skill. Whether it's speaking up in a brainstorm, asking to support a project you're interested in or suggesting a new process, speaking up shows that you're invested and always looking to do more.
Learn everything you can. That's what you're here for!