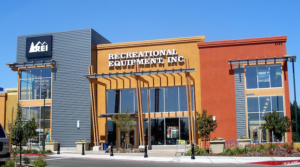 As the autumn temperatures begin to wane, the holiday campaigns simultaneously emerge. Consumers are already being bombarded by companies promoting their seasonal deals — especially leading up to Black Friday and Cyber Monday.
This year, REI, an outdoor gear and sporting goods retailer, hopes to win consumer attention by not only NOT promoting Black Friday, but by not even opening its more than 140 stores. Instead, REI will give its 11,000 employees a paid day off.
Whether consumers agree with REI's decision or not, there's no denying the amount of media coverage the decision has already given them. So why are they receiving so much attention?
1. Defying the norm. People love different. By going against what most other companies are doing, REI is setting itself apart and beating the massive amounts of clutter.
2. New spin on an old debate. In the past few years, it has been widely debated by consumers whether or not stores should be open on Thanksgiving, and if Black Friday has gone too far. REI is taking a strong stance on the debate, and their bold decision has gotten people talking, causing even more controversy on the topic.
3. Potential new trend. REI is encouraging consumers to spend Black Friday outside and asking them to share photos by using #OPTOutside. The power of social media is undeniable, and this unique social media campaign has the potential to change the way consumers spend their Black Friday.
Some see REI's new policy as a marketing stunt and some see it as a much needed social change. Either way, they've got the media's — and the marketplace's — attention, and time will tell if they started a new trend … or cheated themselves out of a huge profit haul.