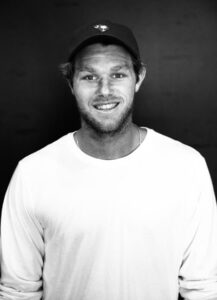 Blair Wheeler is our Outdoor Marketing Specialist and social media influencer. With more than 20K followers on Instagram, Blair has worked with brands like Hurley to make a huge difference in the outdoor space. Check out our interview with Blair to find out more!
1. How did you acquire 20K Instagram followers and become an influencer?
I gained my followers in a few different ways. I was in a position in my former marketing role to become friends with many professional athletes, influencers and personalities who have, at times, posted pictures tagging me. Being able to form these friendships and to travel in a job that many people would consider a 'dream job' allowed me to capture premium moments through photos and video of some things many people never get to experience… and sharing it with them on my social channels.
2. How are influencers like yourself changing the marketing industry?
Influencers are changing the marketing landscape by giving brands a voice that speaks directly to the masses from those that many consider to be 'one of their own', so they will potentially be more trustworthy than traditional advertising and engaging people who the brand otherwise wouldn't. For instance, in the past brands like Nike have endorsed athletes who in turn endorsed Nike product. In many cases now, you can see brands like Nike, Lululemon Athletica and Under Armour not only endorsing athletes but aligning themselves with 'influencers' who can speak more directly to the consumer than the brand or athlete can. Prime examples of these 'influencers' are Nike trainers and coaches, or the Duck Dynasty family who can be seen wearing UA in almost every shot.
3. What is your favorite social media campaign and why do you think it's successful?
I tend to look at overall social strategies rather than specific campaigns. A few brands that I've noticed having strong social are Lululemon Athletica, Chubbies, The Roark Revival, Duvin and Imperial Motion. Each of those brands have a specific aesthetic and theme to their social channels that comes directly from the consumers they are marketing to, as well as the brand images they're selling.
4. What piece of advice would you give to brands considering using influencer marketing?
Know your consumer and stick to what works for you! When looking for an influencer, look for someone that fits your brand image (or the image you are trying to obtain) and align yourself with people who will give you and your product credibility.
You can follow Blair on his Instagram: @BLAIRWHEELER